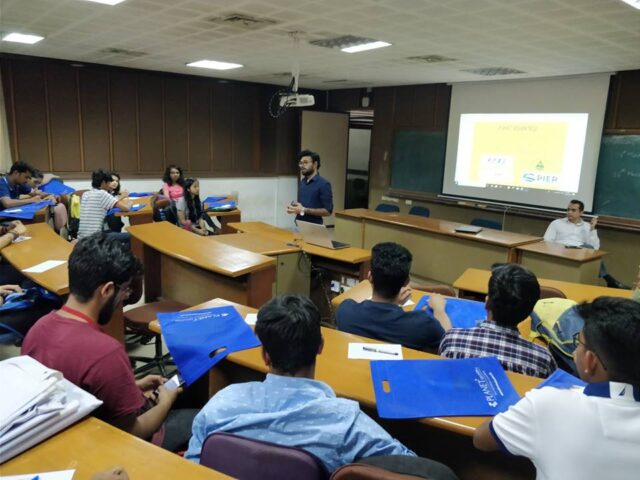 Want to know why most Indian students aspire to study in Canada?
India currently stands at the second largest source of students going to study abroad in Canada. Planet Education reveals why Indian students are choosing Canada over other popular study destinations.
Given its diverse and affordable higher education standard, the plethora of employment opportunities along with easy stay back options and PR, Canada is a compelling choice for Indian students. Every each thousand of Indian students travel to Canada to study abroad but what is it that attracts Indian students to want to pursue studies abroad.
Affordable Globally Recognized Education:
Even as Indian education system is improving and there is a growing acceptance of new-age courses and programs across the country, the education system still has a lot of ground to cover. The emphasis on rote-learning on lecture-driven classrooms with little or no importance to class participation or extra co-curricular activities that facilitate overall grooming of the student does not offer a student much in spite of investing crucial 2 to 3 years in the course. The seeming lack of industry relevant curriculum and inefficient practice-based learning hardly adds much difference to student's ability to think creatively. Thus we often see that Indians are more likely to copy and inspire rather than create something new. In stark contrast, students in Canadian colleges engage in active class participation, practical experience, both on and off the campus with an emphasis on practice-based learning by the institution which all together instills among students an ability to think for themselves and build real-world business skills.
Easy Visa Processing and Ease of Admission:
Given the far and few high-quality higher education institute like IIMs, IITs, AIIMs, NITs and various others as also the intense competition to get admission into these higher education institutes, it is easier to get an admission into any of the top Canadian colleges or universities. The rat race to clear a competitive exam and secure an admission is enough to make even the brightest of the student to face a tough time in securing a spot in their dream college. In comparison, securing an admission in a top college in Canada is easier and more over since getting a getting a study visa for Canada is comparatively easier than getting a study visa for Australia or UK, students are willing to travel abroad to study in Canada.
Great Employment Opportunities and Easy Stay Back Options
Attractive job prospects across industries and easy stay back options including PR are among the other major attractions why Indian students prefer to study in Canada. Most Indian students in-fact see Canada as a gateway to a global career, better employment  and higher salaries, thus assuring them a better lifestyle than their peers in India. The fact that Canada consistently ranks No.1 as the most livable country in the world makes it a compelling choice for students looking to pursue Masters or post graduation abroad and give their global career a head start.
Excited to study abroad? Why not study in Canada for a great study abroad experience? Visit Planet Education office in your city for free counseling to know how to apply to your preferred Canadian college or university.
Call +917043100808   or visit www.planeteducation.info to book an appointment today.