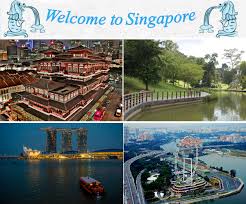 In the Asian continent, Singapore is one of the most technologically advanced and a tourist galore. The nation is packed with amazing national parks, zoos, adventurous sports park, rivers, casinos, museums, beaches and a lot more. Those who love to shop will definitely fall in love with this destination as extensive souvenirs and items are available to be taken back home.
The cuisine reflects Indo-Chinese influences and is worth trying over novel beverages and soothing music. However, before planning a trip down to the southernmost part of the Asian subcontinent, you may like to look over the below mentioned tips for comfortable travel and tourism in Singapore this 2015.
Arrange a travel guide before reaching the nation, if you do not have anyone to guide you around. You can access online tourism agents for such services.
Get acquainted with few native words that will ease understanding courteous gestures for 'how are you?', 'thank you', 'ok', 'love it', 'how much does it cost?' etc.
Create a checklist of all stuff that you intend to travel. This will help you during packing the baggage. Store the most needed materials at the top of the luggage.
Ask a tourism agency or library about the laws of travel and conduct in Singapore. This will assist you from not doing things that can land you in trouble with the national law.
Once you are in the country, make friends with the hotel staff. You can ask them for suggestions regarding food, travel etc. when needed.
Carry necessary identification documents when you are outdoors. Do not leave them in hotel room, just in case you are questioned to procure the same when touring the land.
So, now that you are prepared to start traveling to this exotic region, you must be eager to know about the places to visit in Singapore. Let me tell you that this destination has everything a traveler would love, even for those who are spiritually inclined. Right from the wackiest to the most traditional aspect of a vacation, Singapore is stocked with pleasures and activities that suit every age group and gender.
Which Places You Must Check Out in Singapore?
The transportation is effortless here. Metro trains, air conditioned buses, cabs are accessible frequently. Do not miss a visit to Sentosa Island, it is one of the most cherished region here, combing beaches, blue waters and resorts that you would like to stay in forever. Want to try maddening sports? The island has it all coming at you. If you like adrenalines gushing on crazy sports then do tour at Universal Studios, which has nerve cracking rollercoaster, rides for both young and adults. Also, meet wildlife at Jurong Bird Park and Singapore zoo.
You can indulge in night safari and river safari as well, waving at aquatic life and the jungle kings. The most serene Japanese and Chinese gardens will throw you in green locales that you cannot resist. There is a largest tortoise reserve here with multitude Buddhist temples and sculptures scrolling the pathways. The art science museum will entertain geeks and everyone. Some of the other Singapore travel and tourism tips for those who love alcohol are cheap beer and fruit juices that quench thirst of tourists.
Hop in the Marina Bay and casino, which is the most urbanized hub in the nation. Some other sports to check out are Blue Bali, Salt Grill and Sky Bar, Canning Fort, Bukit Brown Cemetery, Asian Civilizations Museum, waterfront promenade, Singapore Flyer, Clarke Quay, Helix Bridge, Merlion Park, boat tours, Esplanade, Arab Street, Raffles Hotel, Zipline aerial parks, Henderson Waves, Mosques, Little India and others.