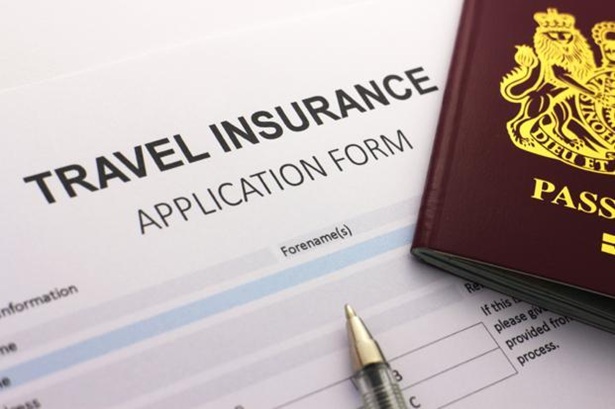 As of now, travel insurance is not mandatory in India.  However, many foreign countries require a travel cover by travel insurance companies in India for visa formalities.  Travel insurance is also required by people going abroad for work or studies.  Though we all want a safe and hassle free travel. However, sometimes things are not in our control and unwanted things can happen. It might be some medical emergency, loss of baggage, money stolen or for that matter anything. And not many people would be there abroad who know us and would be willing to help. So, for this particular reason it is advisable to have a travel insurance. There are many insurance companies who provide travel insurance.  In this article, we will list down top 5 travel insurance companies in India.
Apollo Munich
Apollo Munich is one of the leading health insurance providers in India. The company has blossomed with its services in the health insurance sector. Now, the company is also well known to provide travel insurance. There are several travel insurance plans available from Apollo Munich. The major plans available with the company are-
Easy Travel – Individual
Easy Travel – Family
Easy Travel – Senior Citizen
Easy Travel – Annual Multi Trip Plan
Educare (Students travel insurance plan)
TATA AIG
Tata AIG is another leading travel insurance provider in India. It is one of the most reliable travel insurance companies in India which offers hassle free services for documentation, claim etc.  It offers four major types of coverage plans, namely-
Travel Guard
Student Guard- Overseas Health Insurance Plan
Asia Travel Guard Policy
Domestic Travel Guard Policy
Bajaj Allianz
Bajaj Allianz has bagged several awards for being the best travel insurance provider in the country. It has been in the insurance sector for more than a decade now. After health insurance, it has also joined the travel insurance stream. Here is a list of travel covers that are offered by Bajaj Allianz.
Individual Travel insurance Plan
Family Travel insurance Plan
Senior Citizen Travel Insurance Plan
Student Travel Insurance
Corporate travel Insurance

ICICI Lombard
ICICI Lombard was awarded the "Best Travel Insurance Company" in 2015 by CNBC Awaaz.  Apart from this, the company has also bagged several other major awards which is a testimony to the kind of services it provides to its customers. The primary reason behind the success of ICICI Lombard travel cover are;  insurance coverage for people up to 85 years of age without any need of medical help and cashless facility which is available worldwide. There are three types of policies offered by ICICI Lombard. They are-
Single Round Trip
Senior Citizen
Gold Multi-trip
HDFC ERGO
HDFC ERGO is also one of the top companies to provide travel insurance in India. It provides services which involve less documentation and hassle free claim. Coming to its policies, they are HDFC ERGO offers Single Trip, Multi-Trip, Asia plan(not including Japan), Family Floater plan and a Student Travel Insurance Plan called Student Suraksha.