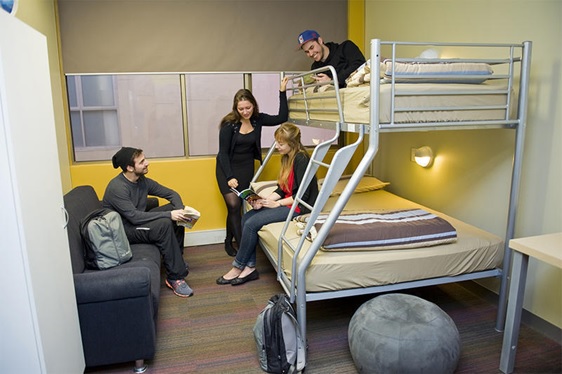 One of the ways to save money when travelling is by booking in hostels for a low rate. Low rates offers would have to mean sharing a single dorm room with a group of people you don't know. Some people find this very exciting and convenient because they get to know people aside from the fact that they were also able to save money. But there are also people who are not really comfortable in this set-up.
To know more about the pros and cons, see the list below:
Pros: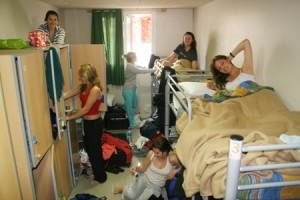 Meet New Friends
Being in a shared/mixed dormitory is great because you will be able to meet new people who could potentially be your friends. It's always nice to surround yourself with people so that you will be able to learn new things and you can also get advice from them.
You Will Not Feel Alone
You will feel more safe because you are not alone. Even though you've only met these people, you will at least somehow feel contented because you have people whom you could talk to in times of need.
Sharing Stuff
It's also great to have people around so that if in case you run out of shampoo or toothpaste, you can borrow from them and vice versa. You just have to build their trust in order to build the rapport and teamwork.
Cons: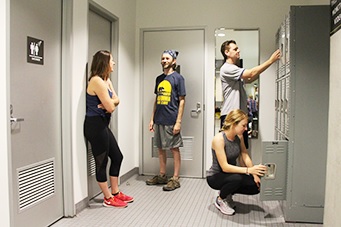 User-friendly
Some people will only use you that's why you really need to get to know the people you could trust. Just be careful if in case you are in a shared room.
Theft
Some will be nice to you but you will never know their hidden agenda. There are thieves everywhere and it could be someone you're sleeping with.
Potential Killer?
Who knows? The person right next to you might be the reason why you will never wake up the next day. In travelling, you have to know if the accommodation has a good reputation because chances are the criminals are booked on cheap ones than on quality ones.
Author Bio:
Mark Aldrin Hipolito is a daytime writer for Holiday Inn Parramatta Accommodation, a modern hotel in Parramatta Australia that provides exceptional service and care to their customers from all over the world. Mark also enjoys travelling to different places and he uses his experiences as inspiration for writing.