Having an annual or biannual family holiday is so important. With fast-paced modern life, it's best to really appreciate and spend time with your loved ones. However, looking for the right place for an ultimate family holiday may be a bit tricky at times. Even if you manage to get cheap flights, you most likely don't like the idea of selling some of your assets to finance your vacation. So, we've taken a global look for the best places that offer cheap family holiday experiences. Here are some of the most affordable travel destinations you and your family can look forward to.
Bolivia
Bolivia is known for being one of the beautiful places that offers cheap food and drinks in South America.
Wandering through the country's capital La Paz allows you to experience firsthand the well-kept colonial buildings, trounced facades and ornate type balconettes.
With its temperate climate, your family can surely enjoy the view of Altipano Mountains, providing a soothing feeling that will last all throughout your stay.
If you want to take part in the UNESCO presentation of native and religious Bolivian culture, you can take a three-hour bus ride from La Paz, and you'll see Bolivia's folk dance performances and customary parade.
Hungary
If you're taking a European family tour, Hungary's Budapest is s must-see destination for a great holiday adventure.
Although it's not the cheapest place to go in the world, prices there are affordable, leaving you with plenty of cash in your pocket upon going home.
You can pamper yourself and your family one of Budapest's many thermal spas perfect for relaxation. You can also visit some of the country's lavish bathhouses with massage services starting at a lower price.
If you want outdoor adventures, you can hike the northern hills, followed by a swim in the cool waters while enjoying locally-produced inexpensive wines.
Honduras

Going for a cheap holiday in Central America's Honduras will always be worthy of time, money and effort.
While the country isn't included in the most-visited travel destinations, it's still worth exploring because of its white sand beaches with cheap food and drinks offers allowing you to spend less than what you expect for a family trip.
If you want to make the most out of your travel in Honduras, your family shouldn't miss the fantastic post-colonial towns, Spanish houses, and beautiful cathedrals and plazas.
Also, you shouldn't even go home without tasting the place's traditional, yet affordable, steak sandwiches. These tasty sandwiches are great for a family picnic.
Sri Lanka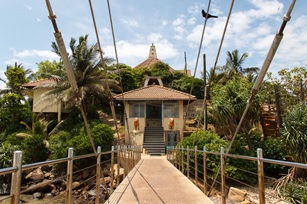 Sri Lanka's fine sands, spectacular mountains, tea plantations, palm trees, and waterfalls can definitely make your family break extraordinary.
Going for a Southeast Asia itinerary, you can enjoy the country's monasteries, as well as the temples showcasing the country's indigenous and religious culture.
If you want to stick with your holiday budget, your family can still enjoy a great travel experience with low-cost hotels offering all visitors with the best amenities and close proximity to cafes, restaurants, and tourist attractions.
Just imagine enjoying the suite's private Jacuzzi, spa and swimming pool along with a pleasant view of the Habarana Lake, all for hundreds less than you would pay elsewhere.
Argentina
With its colorful and glitzy life, there's so much to see and explore in Argentina, one of the world's largest countries.
If you want to stretch your family holiday budget, you can take advantage of the place's cheap hotel beds and meals.
Without spending too much, you can actually enjoy Argentina's flamboyant streets and bright murals, along with the Bohemian feels in the restaurants.
With abundant natural resources, a family hike or swim could be planned. You'll be sure to see amazing wildlife and animals (for free) while on holiday in Argentina.
Greece
Having a cheap yet worthwhile family holiday can be possible with Greece's getaway offers in Paros or Skiathos.
Because of the country's economic struggles, booking a holiday in Greece is much cheaper than going somewhere else. If you're looking a beautiful place to spend your family's vacation, Greece or one of its many islands could be the place for you.
There are a plethora of sites to visit, beautiful beaches to enjoy, and affordable street foods to try.
With the world's spectacular scenery, it's now cheaper and easier than ever to pack your bag for a great family holiday. Explore the wonders of the world, experience unforgettable adventures and create new memories with your family without compromising your finances. If you're in Australia, visiting Tuki Retreat might be a good addition to your itinerary as well. We hope you find this article helpful in planning your family's next cheap family holiday.