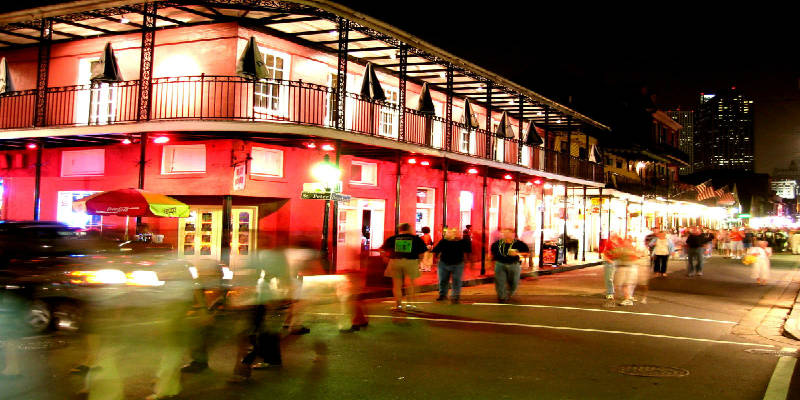 So, your best friend has decided to get married and given you the responsibility of best man. This is a great honor, but it can also create a great deal of stress and anxiety as it is such a big responsibility.
One of the biggest causes of stress will be organizing the stag-do as you will want to give your friend an unforgettable experience with his closest friends. The key to a great stag-do is selecting the best destination – it should be somewhere with enough to keep the whole group entertained and somewhere that you can all have a laugh and make lots of memories.
Here are a few of the best places to consider:
New Orleans
New Orleans is world-famous for its party scene and fun culture which makes it a great spot for an unforgettable stag. Here you will find cool bars with a brilliant live music scene, tantalizing cuisine and an atmosphere unlike anywhere else in the world. If the stag is into parties and live music then there are few better places than here.
Dublin
Dublin is another popular stag party destination and for very good reason. The sheer number of pubs and the home of Guinness is, of course, one of the major pulling factors but it is also a beautiful and welcoming city with many other cultural highlights to enjoy. This means that it can provide both parties and fun non-alcohol related activities for a varied and fun trip.
Amsterdam
The nightlife in Amsterdam is unlike anywhere else in the world which makes it a brilliant place for a stag do. There is a liberal and laid-back vibe here so you can spend your days exploring and enjoying cultural activities before checking out the best clubs in Amsterdam once the sun goes down. These are some of the liveliest clubs in Europe with types to suit every taste.
Las Vegas
Las Vegas is known as the Entertainment Capital of the World (as well as Sin City), so you can be sure that this is a fantastic place for an unforgettable stag! It is where people come from all corners of the globe to indulge themselves which includes an amazing clubbing scene, incredible pool parties, jaw-dropping hotels, live shows, strip clubs and much more.
Ibiza
If the stag is a big fan of clubbing and electronic music, then Ibiza could be a great choice. This is one of the premier club destinations in the entire world with a gorgeous climate, sandy beaches and all kinds of other activities to enjoy, such as parasailing, driving sports cars and hiring a private yacht.
Planning a stag do is a huge responsibility and you will want to make it a fun and memorable occasion for your best friend. The biggest decision is where to go as this will determine what you can do during your trip. The above are a few of the best places around the world for a stag do with enough to keep any group of friends entertained for a few days.