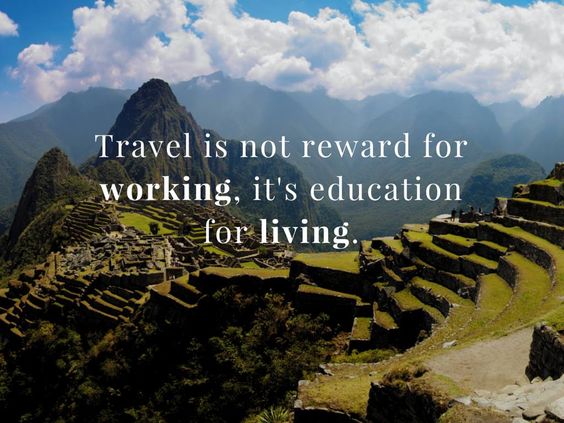 Today we are happy to share the greatest experience which we got till date. It all started when we came to know that we have to go for a class trip. But that's not it the most exciting thing about the trip was that we ourselves had to plan, manage and execute the whole trip from head to toe. Our own trip that too wholly and solely managed by us. We had never ever imagined that we would get this amazing chance of a live trip planning at such an early stage of our travel and tourism career. It was a very unique project given to us by BCD – The School Of Excellence so that we can get a real and live market experience. As students we were very afraid and hesitant at first about handling a tour on our own and thousand other doubts raised in our heads. But thanx to our faculties they encouraged us a lot and somehow we started with it. We were then divided in 3 groups of 4 each and each group was told to present their itinerary and costing on a specific date and among those groups one will be selected and that would be our final destination and the tour managing group for the trip. Then again a catch was given to us that the trip was of only 3 nights and 4 days within a constraint budget of 8000-8500 per pax. We then had to select such a destination which could be covered in just 4 days, we couldn't even take flights as it was difficult to fit in budget so then we went with the option of train. All the groups started with their work and to make it more interesting all groups came up with a group name and ours was '4 musketeers'. Even we started with all the confusions because of the catches given to us. After a lot of brain storming sessions and research we finally decided our destination would be Kanha (purely for the love of nature and adventure) and Jabalpur in Madhya Pradesh, the heart of India. After deciding the destination we also had to decide the attractions to be visited, internal transport and the meals. Work was divided among each of us equally by the team leader. We started with our work by calling the hotels and transport for the rates. Hotels were very expensive, we had called a lot of hotels so we could get a desired rate and finally we got a really good hotel near Kanha National Park. The hotel was fully in between jungle named Hotel Kanha Park. It was budget friendly for us we lots of great facilities. We checked the reviews and the photos and really liked the hotel, so we choose it and blocked the rooms for our dates. Moving on to other hotel which we wanted in Jabalpur, they were super expensive and we were not getting any hotels, so we took help of OYO and booked Subhkamna hotel through OYO. OYO saved us by giving us the desired rates. Later we kick started with the major work which was costing.
Moving on to internal transport we booked an ac tempo traveller for our group which we got on a discounted rates due to good contacts and bargaining skills of our group members. This was the major tour challenges we faced, minor ones we did not even consider as we were not aware at the time of planning that they could be so important. We had to look out for restaurants as per our attractions, so we as a group planned and framed a proper itinerary. As per our itinerary and our tour group requirements we started searching for the restaurants and called them to know about their specialities, timings etc. After sorting all that, we came up with a final itinerary including hotel name, restaurant names, attractions and all the costing part. Our challenges were not over yet. The main part of presenting our ideas and plan in front of all our classmates and faculty was another task in front of us.
We wanted our presentation to be innovative and hatke so we came up with the idea of treating everyone with Jalebi as it's a local sweet of MP in the start of our presentation. On the presentation day everybody gave their presentations and as decided we gave jalebis to everyone in the starting of presentation which surprised everyone already giving a great start to our presentation and motivation to us. We gave a great presentation and were very eager for the results which unfortunately were to be announced later. We continued with our regular classes and suddenly one day our sir just entered and said that "WE ARE GOING TO MADHYA PRADESH" and we were happily shocked that we actually won. Our team won the 4 Musketeers won ….yipeeee….
With great enthusiasm now our group started to confirm all the bookings .We started collecting the money and paying advances to all the hotels and transport person. It became much easier due to the internet and everything was sorted. On paper our itinerary was perfect everything was managed well, the real challenge was being the tour manager on the tour. We were eagerly waiting for the day to come.
Finally the day arrived, it was 29th JAN, 2018. We had to meet at LTT for taking the train to Jabalpur, all came with super excitement and were very enthusiastic for the trip. We board the train and our journey started. The train journey was nothing less than a roller coaster with coping up with the sleeper class crowd to yuumy biryani in dinner. Next day morning at 4 we had to get down to Jabalpur. Being tour manager we had a responsibility that everyone should be ready with their heavy luggage's wearing warm clothes all before 4, so each of us managed to wake everybody and helped them with their stuffs. After getting out at Jabalpur station at 4 in the morning, we had refreshing hot tea in the cold morning of Jabalpur which was much needed. We then headed towards our first destination ie. kanha. After a journey of 5 hours we reached in kanha area, where we lost network there was no way we could reach anyone except for the locals. It was all jungle and due to no network connectivity we were kind of lost because we couldn't contact hotel to ask them the way neither we can find it using maps. We all were really happy being lost in jungle but being tour managers, we were worried, as it was our responsibility. But luckily we found our hotel, it was on the end side of the jungle. As we reached the hotel, we went inside and were really happy to see that the hotel was great. It was designed in such a way that we actually thought our rooms are in jungle. We had rooms like single villa at a little distance from each other. It was the best time ever, we actually lived in jungle, without phones as there was no network. Away from the hustle bustle and the busy city life, it was a heavenly feeling to be so close to nature and each other. After settling down in our respective rooms and freshening we headed for lunch. The lunch was a simple one which tasted like it was home cooked giving a typical village type feeling. Later on as per itinerary we had to go for sightseeing but due to bit of miscommunication the places as per our itinerary were only accessible by small vehicles and not by tempo traveller. This information we got from the driver as we told him the itinerary and we did not had any arrangements for the small vehicle neither were we prepared. So we had to cancel our sightseeing and be in hotel. We made an announcement of it and everyone was disheartened, we as tour managers felt very bad so on the spot our leader arranged some another attractions and we went for it and had a great day. The next day it was time for safari ride in kanha jungle the most exciting part of our itinerary. We had to report by 5.30 and we spoke to hotel staff to pack our breakfast and keep ready early.
Next day morning we all met at decided spot waiting for the packed breakfast but none of the staff was there and we had to leave as the safari as we were given specific time slots and it was non-refundable. That was the first time in my entire TSOE time I saw my group leader angry as we would be responsible if we missed the safari. We went in the kitchen and saw that hoteliers were packing it finally and then we rushed for safari luckily we managed to reach in time. Finally the safari started with a damn cold climate freezing all of us inspite of wearing lot of warm clothes. It was an excellent experience in jungle on jeep with a freezing cold climate. We spotted different kinds of animals and birds like Bara Singha, Jaquar, Hyena, Deer, Peacock and a lot more. We also had our breakfast within the jungle which was another experience worth remembering. Later after the safari, we came back to hotel. Some played games like snooker, cricket, fuse ball and some slept as all were tired as we woke up early. Later in the evening we had arranged many games for the group, as being tour managers we wanted to ensure to give a superb and worth remembering evening to all our classmates and our professor too.
We had invested most of the time in planning this evening as we wanted it to be a big hit, we wanted everyone to have a mind boggling time. So in evening we started all the games arrangement and everybody accumulated enthusiastically and we started with it. We also had pocket perfumes as gift for the winners of every game. Our very first game was dog and the bone and the winners of the game would go for the next round that was the team who lost can take revenge by making the winner team laugh. The person who did not laugh till end was the winner of this game.
The second game was paper dance, in order to avoid partiality we even made chits for that. As per chits with our partners we played. It was again so funny because the way people tried to cling on to the paper was   hilarious and we laughed like crazy.
Later we had a cake cutting for a friend who had birthday a day before so we planned a small celebration for her. She was shocked and very happy for the gesture. We were all happy playing singing dancing. Later we continued with the game session.
Our third game was blowing the balloon and writing numbers on it. Who so ever wrote more numbers starting from one to 100 will be the winner. Then something happened no one have ever imagined, we were really very lucky to see that thing. We saw the full red moon; LUNAR ECLIPSE the one which comes once in every 150 years. The moon was exact in front of us on our head it was really big and different. None of us had ever seen something like it. It was an unforgettable view from jungle of a blood red moon. Felt like it was a dream adding a special touch to our fun filled evening.
Later we proceeded with our last game that was taking the chit and singing the song which has that words in the song given in a limited time. Everyone was singing and the game was like never ending, so on the spot we changed the time limit and team started to lose and finally we got our winner.
We were done with ours games but we also had some memories to give to all. Something unique, something different. We gave a paper and pen to everyone and dictated certain titles as awards and asked them to write a person's name who they think suits perfectly for the title. For example: most helpful person award, khoya khoya chand award, Wikipedia award, Secret Box Award etc. and after the game we had certificates customized for each award, We quickly wrote the names after calculating the votes and had a small award distribution ceremony again astonishing everyone. For our sir we planned something really special, we made collage of the photos of our academic year and each one wrote a message for them. The moment we gave him the gift he became really emotional and was very much amazed.
We danced, we sang, we clicked pictures, had fun and it was perfectly crazy as we wanted it to be. There was a different feeling in the air there that time. We enjoyed a lot and it definitely cannot be expressed enough in words.
As we thought the evening was a block buster and was loved by one and all. Our group really appreciated all the efforts and we as tour managers were relieved as our people loved it all. Post dinner we also had a bonfire arranged by hotel on our request making the end of such an amazing day even more soulful.
Next day morning we left for Jabalpur and reached by afternoon, we checked in our hotel, dumped our luggage and left for the attractions, we had lunch en-route. So we had our lunch at Crystal restaurant which was an amazing restaurant designed greatly. This lunch was a treat from our sir as he loved the way we arranged the trip and our efforts. Really a great gesture to appreciate our efforts and the bond we all share with him.  We then headed towards marble rocks – Narmada river ride. It was really mesmerising, an evening in the river with big white marbles all around and a very interesting guide entertained us with his amazing shayaris. The evening was Simply Stupendo Fantabulously fantastical. As our ride was over we came on the ghat lucky enough to have reached at perfect time getting to witness the serene evening AARTI, of Narmada. Later on we shop around the ghat and saw many new and various kinds of marble souvenirs. Next we headed towards the Dhuandhar waterfalls. The water was flowing very forcefully and by the time we reached it was dark. We saw the waterfall shining at its best in the night with the the big moon on top. It was really very scenic to see the white water and with red moon. Enjoyed and shopped till the shops were about to close. Later we went for the dinner at Open lawn restaurant, which was an open air restaurant during night and was really cold there. All were glazed by the place. We had their speciality dish and sizzlers followed by ice cream in the cold freezing weather. We headed back to hotel and there we had lot of fun among us as this was our last night of the trip again dancing and singing till we dropped dead.
Next day we had our breakfast and checked out from the hotel. We proceeded towards Chausath Yogini temple which was at top and we climbed around 100 stairs to witness the beautiful ancient temple. After that we headed towards Madan Mahal and Balancing rocks where we got to know a bit of history. Later on we went for our lunch. Post lunch we took Madhya Pradesh delicacy chicken samosa and mava jalebi as we had promised it as evening snacks. In evening we had our train back to Mumbai but the train was delayed for almost 5 hours. As per our itinerary we already checked out from our hotel, and had luggage with us and were also really tired. Not knowing what to do we were in a mess which happened all of a sudden and was unanticipated.
Then our faculty guided us and helped us through this situation, we decided to take room for some time and the tour members also supported us, we then contributed as it was not included in the itinerary and took room for few hours. We finally boarded our train accompanied by another fun session of teasing each other and discussing the time we had during the trip. Next day afternoon we reached Mumbai and our trip was over.
After the successful bang on trip we were still left with money so we returned the extra cost spent by everyone for the room and also decided to gift something unique as a souvenir to everyone. So we framed a group photo from the trip in a 3D frame and gifted it to each and every one. Even after that we had balance out of which we decided to have a party like a post trip bash.
The overall experience of managing the tour was awesome, many things went as per plan but many things just came up suddenly, and at that time we had to take the call and manage the things. It was really difficult but as a group we all managed the trip, supported each other and most importantly everyone liked the destination, the food, the hotels and everything we did for them. Our tour went excellent and the memories we have will stay forever and ever. We are really thankful to our faculties that they gave us this project and great experience to learn and know our potentials better. We now can proudly say that we are great tour managers and have learned it in an apt way.