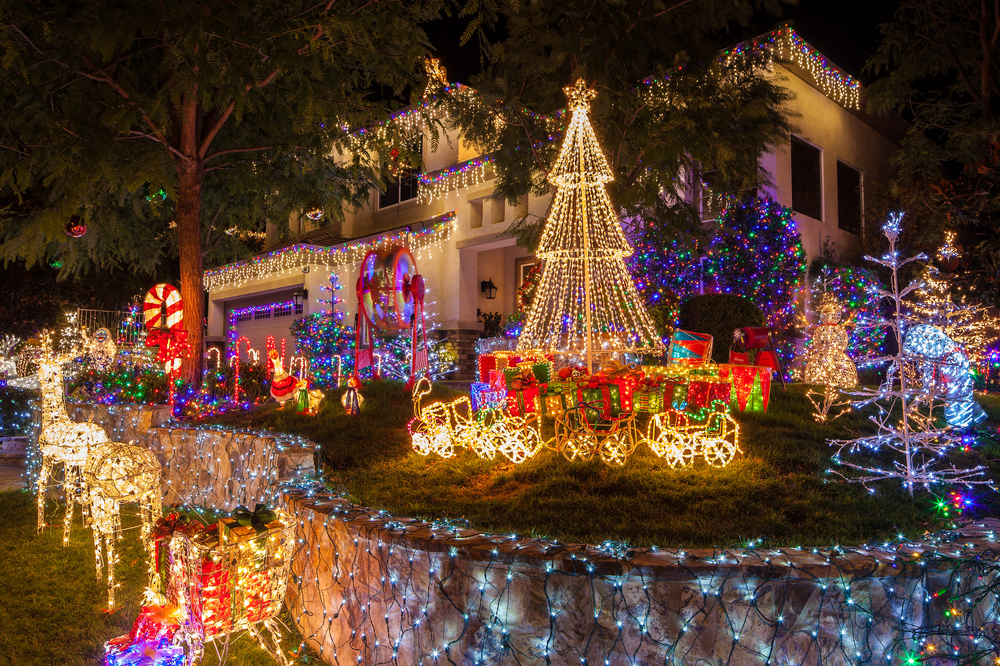 The holidays are here! Time to put up your lights and decorations in an effort to outdo your neighbors! That may be an easy feat, (depending on how committed your neighbors are!), but out-doing these fantastic locations is much more of a challenge. Every year, many Americans look for the grandest and brightest Christmas light displays. For many families, experiencing these Christmas light displays is as much a part of the festivities as it is tradition. The following are some locations across the country that are sure to dazzle you.
Austin, Texas
Located in Texas' capital, The Trail of Lights is a 1.25 mile stretch of thousands of lights- more than 100,000 if we want to be precise. This walkable trail of lights also hosts the tallest man-made Christmas tree in the world. Along with its 100 Christmas trees, 50 beautiful light displays, Yule Log, and even a Ferris Wheel, this place is sure to delight.
Callaway Gardens, Georgia
With 8 million lights and 15 stunning displays, this has been featured as one of the top light displays in the world. You can drive your car through, or take the trolley, as you admire custom-built holiday scenes and enjoy sound and light shows, telling stories such as "Twas the Night before Christmas" among others.
Saint Augustine, Florida
This city is full of history and charm, and there is no better time to experience it than during Christmas-time. The historic district displays over 3 million white bulbs. A tour on the Ripley's Believe it Or Not Big Red Christmas Train will take you on a magical journey that includes special viewing glasses, balloons and gifts from Santa, free popcorn, snow and holiday carols galore.
Coeur d'Alene, Idaho
This is the largest on-the-water display and can be accessed nightly through Journey to the North Pole Cruises. On these 40 minute cruises you will be mesmerized by millions of lights sparkling across the lake Coeur d'Alene for a truly one of a kind experience.
Theodore, Alabama
Set on Bellingrath Gardens, Magic Christmas in Lights is set throughout 65 acre gardens. It boasts 3 million lights and 14 scenes that promise something more enchanting at every corner and at every turn.
Drive-through Light Displays: For those looking to experience all the glory of the holidays from the comfort and warmth of their vehicles, the following locations are ideal to drive through
Spanway Park Fantasy Lights, Washington
Moody Garden's Festival of Lights, Texas
100 Miles of Lights, Virginia
Miracle on 34th Street, Maryland
Use appropriate precaution when driving through displays, or admiring Christmas lights locally. Jimeno& Gray, car accident attorneys in North Carolina, warn that distractions are a common cause of car and truck accidents during the holiday season. Be sure to keep safety in mind at all times and be mindful of any driving rules for public displays. It is easy to get caught up in the dazzling light displays and disregard safe driving. Go out and make new memories this holiday season, but be sure to make safety a priority.
What is your favorite public light display?