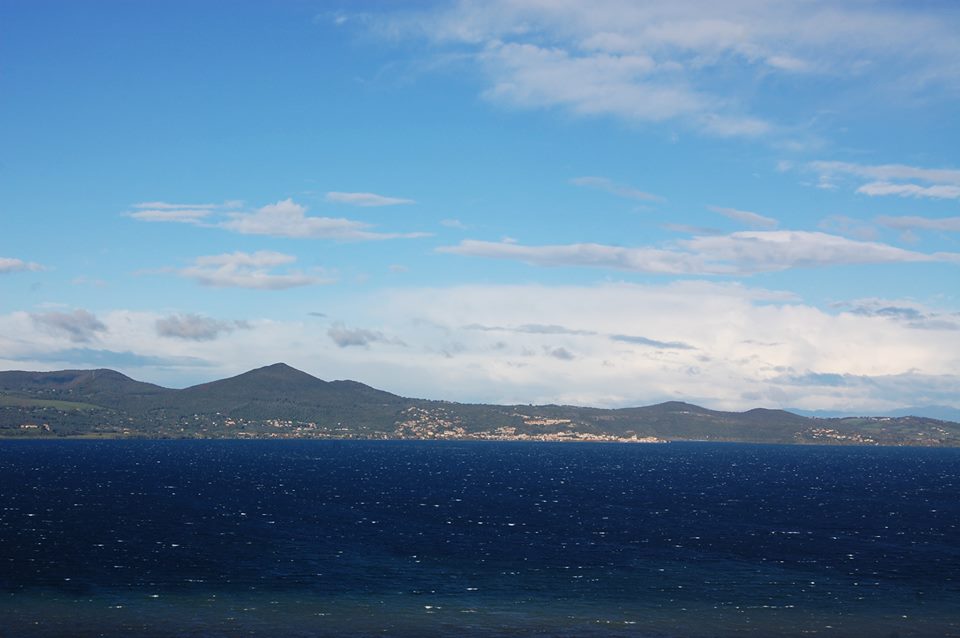 Rome (or, if You prefer, Roma) is the Capital of Italy, that means that It is a big Italian city: caotic, full of traffic, and, in summer, it's very hot. Actually the best seasons to visit the Eternal City are late spring and early Autumn, but, maybe, your holidays are in summer and you have no other choice. No problem, I'll teach you a trick to spend your vacation like you would in Toscany, but staying so close to Rome you'll be able to explore the City.
Just in the North of Rome lies Lake Bracciano: did You know It?
Lake Bracciano (or Lake Sabatino, from latin Lacus Sabatinus), is a volcanic lake situated north of Rome, 40km far from the the city's center. It has an area of 57.5 km², the maximum depth is 160 meters (525 ft). On the shores of the lake lay three towns: Bracciano, which gave the name to the water mirror, on the western side, Anguillara Sabazia, on the south eastern, and Trevignano Romano, on the northern one. The lake is in the middle of Regional Nature Park of Bracciano-Martignano, an area of great naturalistic value, ideal for lovers of hiking and cycling.
The waters, off-limits to motor boats, are clear and clean (the lake is a strategical water reserve of Rome) and ideal for water sports: the lush vegetation on the shores and the numerous archaeological sites which lies at a shallow depth underwater, makes SUP (stand up paddle) and canoeing unique experiences. A lot of sandy and grassy beaches surround the body of water, both free and equipped. A boat in service from spring to summer links the three towns and the Air Force Museum (four stops in all) via the lake: a nice way to explore the territory. During the day there are several shuttle buses that link Bracciano to the lake promenade.
Why Lake Bracciano
Bracciano and Anguillara are linked to Rome by train: both the town lay along the regional railroad (FL3) that links Viterbo (a minor city) to the Capital. On peak hours two trains per hour link the lake's towns to Saint Peter, Coliseum and the underground (Metro). The trip lasts 50 minutes to the Metro A, 55' to Vatican City, and 60' to the Metro B. The lake is easy to reach from Fiumicino Airport (FCO): after you've landed get in the train to Rome till Roma Trastevere station: there get off, than get in the train to Bracciano or Viterbo. If you forget to get off in Roma Trastevere don't worry: you have a second chance in Roma Ostiense station.
In both Bracciano or Anguillara you may buy the BIRG, a ticket that lasts one day (till midnight) and grants you the right to get in and get off regional trains, buses and metro as many times as you like. It costs 8,00€ per person per day (price list 2017).
Know better Lake Bracciano at http://www.visitbracciano.it