Booked your plane tickets? Found the perfect family-friendly accommodation? But you're not sure what you're going to do when you get there?
Dubai is a fantastic holiday destination that has endless options when it comes to entertainment. We have put together a short guide that will give you three fun options you can enjoy as a family when visiting this magical city:
Family Fun: LEGOLAND® DUBAI

Opening later this year, LEGOLAND® Dubai will consist of a theme park and a water park that will make up part of Dubai Parks and Resorts – which, when complete, will be a Disneyland Florida sized entertainment location with numerous theme parks and accommodation options to choose from.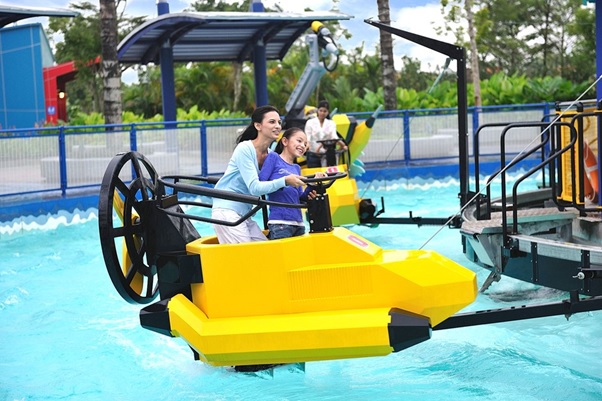 LEGOLAND® DUBAI will be made up of six different zones, each that will house numerous rides, interactive experiences, and building experiences that will keep children and the young at heart busy for hours. The park will include over 40 rides and attractions suitable for kids aged between two and twelve years old, as well as some that will cater for family experiences that everyone can enjoy together.
LEGOLAND® DUBAI Water Park on the other hand will be a cool retreat where visitors can spend a hot day enjoying the park's water slides and other attractions. As the only family water park in the region designed for families with children aged between two and twelve, you can guarantee a safe, fun day out with your family.

Educational: Sheikh Mohammed Centre for Cultural Understanding
A non-profit organisation, the Sheikh Mohammed Centre for Cultural Understanding (SMCCU) aims to increase the awareness and understanding between the numerous cultures living in Dubai, helping to remove the barriers that exist between different nationalities while making people aware of the UAE's customs, culture, and religion.
SMCCU offers visitors a number of activities they can take part in that will open their minds and educate them about the UAE, making it the perfect place to take your kids for a day filled with fun learning. Here's a breakdown of their activities:
Heritage Tours: a guided tour around the oldest traditional Emirati neighbourhoods in Bur Dubai.
Cultural Meals: a chance to devour a traditional Emirati breakfast, lunch, cultural dinner or brunch.
Creekside Tours: the Heritage Tour combined with a visit to the Textile and Spice Souks.
Fuala Programme: a traditional Emirati Teatime experience.
Jumeirah Mosque Visit: a 75-minute tour around the Jumeirah Mosque (modest dress is a must).
Each of the above mentioned experiences will enlighten both you and your children, leaving you with a better understanding of the UAE.

Exercise: Ski Dubai
Kids lack the needed amount of exercise these days, with portable game consoles and iPads keeping them stagnant (but busy). If you want to get your child exercising, but need to make it fun and attractive, Ski Dubai is the perfect place to visit.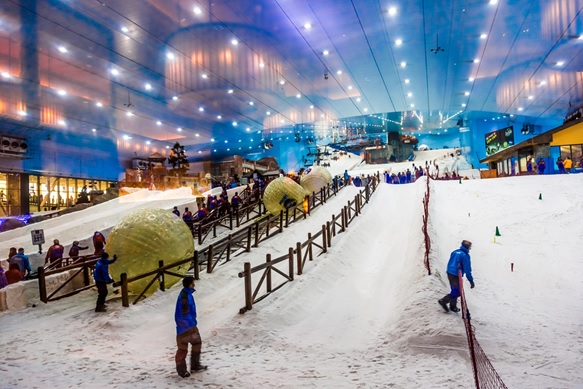 Located in the Mall of Emirates, Ski Dubai is the first indoor ski centre in the Middle East and houses tube slides, slopes, jumps, a 3 000-metre interactive Snow Park, and a Zip Wire. If you and your children have never skied or snowboarded before, there are lessons available with qualified instructors that will help you through every step of the way.
In addition to the many fun activities, Ski Dubai is home to King Penguins and a colony of Gentoo, two restaurants where you can have a break and eat something delicious, and a Snow Pro shop where you can buy your own gear.
Trying to keep your kids busy and happy during your yearly vacations can be frustrating and challenging, but Dubai has a number of amazing attractions and activities that you can do together, ensuring you make amazing memories and spend quality time together.