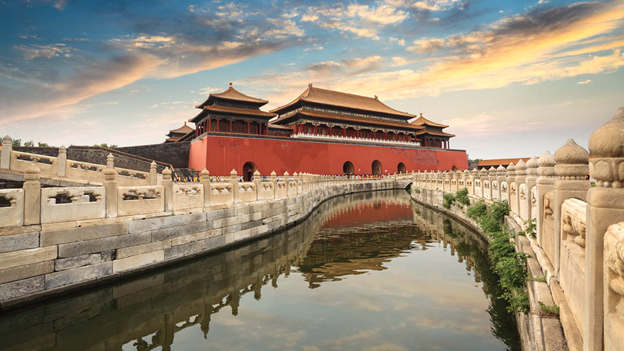 A retreat doesn't necessarily mean you have to go into a retreat house to experience it. Sometimes, you just have to be away from reality for a while and be by yourself in a place far away from home. If you are visiting Asia, there are a great number of places for you to enjoy and reflect about life. Asia has been known to be one of the best continents in the world as it gives the oriental and fresh vibe.
If you wanna know more, see the list below:
Baguio – Philippines


(photo source: traveltheworldfans)
Baguio is commonly known as the summer capital of the Philippines. All the tourists are frequenting the place during summer because it is cold there and people are finding ways to cool down when it's warm in the city of Manila. Baguio is a great place for those who are looking for a cold weather in a tropical country like the Philippines.
Jiufen – Taiwan


(photo source: my wonder planet)
Jiufen in Taiwan is known because it is the inspiration used in the movie Spirited Away. A lot of tourists are going here and while the place is crowded, you could still enjoy it because of the wonderful food, view and establishments. Jiufen should be part of your bucket list!
Sapporo – Japan


(photo source: TRVL)
Sapporo has grown its presence over the past five years. This placed used to be known by only a few people but now it is one of the most visited places in Japan. It has been everyone's favorite because of its low key and rustic vibe. There are flower fields, spas and simple flats and houses where you can check in.
Angkor Wat – Cambodia


(photo source: BBC)
Angkor Wat in Cambodia is probably the most famous place to visit. Surrounding the place are a bunch of temples to take photos at. They say the best view of the sunrise or sunset can be seen in Angkor Wat so while it is tempting to take photos, it is also gratifying to just witness it firsthand and feel every moment without snapping your cam.
Phi Phi Islands – Thailand


(photo source: phuket)
Phi Phi Islands in Thailand is also one of the most famous islands there. You will totally feel the wonderful vibe of the beach and the ocean. If you want to have a relaxing summer then visit Phi Phi islands in Thailand.
There are so many great places to visit in Asia so better book your flights now and discover the other side of the world.
Author bio:
Mark Aldrin Hipolito is a writer for Kims, one of Australia's perfect beach retreat places that offers a cluster of deluxe timber bungalows and spa villas on the beach. Mark also gives out guides and tips for people regarding on how the can enjoy their vacation and trips around the world.