We're almost at the end of 2017 and there's still so much to look forward to. If you love travelling then you are totally on the right page. Southeast Asia is filled with great sceneries and it is also said to be one of the most visited continents in the world that is why this place is highly recommended as it has wonderful culture and awesome people as well.
Here are the five top countries in Southeast Asia that you can visit: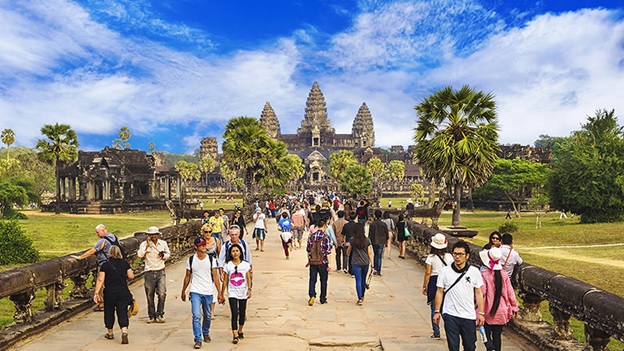 Cambodia
Cambodia can be found in the southern portion of the Indochina border. Cambodia has a huge number of population with over 15 million residents. It is also said to be one of the most populated countries in the Southeast Asian region that is why some tourist spots are having second thoughts on whether they would visit the country as some don't really like crowded places. Cambodia is actually one of the backpackers' favorite places to visit because of the rich culture and wonderful tourist spots.
Here are the top places you can visit in Cambodia:
Angkor Wat

Bayon Temple

Royal Palace in Phnom Penh

Banteay Srei

Silver Pagoda

Angkor Thom

Tonle Sap

Preah Monivong National Park and many more.
Philippines
The Philippines is also one of the most visited countries in Southeast Asia with over 7000 islands. This is one of the most recommended place to visit by travelers because aside from the wonderful tourist spots that you can see, the people are also very nice and hospitable. The Philippines is composed of three huge island groups: Luzon, Visayas and Mindanao.
Here are the top tourist spots in the Philippines:
Baguio

Palawan (El Nido, Coron, Puerto Princesa)

Vigan

Manila

Puerto Galera

Caramoan

Bohol (Chocolate Hills)

Sagada

Boracay

Davao

Calaguas

Bicol
Vietnam
Vietnam is one of the most popular countries in Southeast Asia. It is well known for its natural resources and wonderful pagodas that are very breathtaking and jaw dropping! The capital city of Vietnam is Hanoi. Hanoi is a place that pays tribute to its communist leader that fought war many many years ago. There are so many tourist spots in Vietnam that you may visit:
Ha Long Bay

Vietnam Museum of Ethnology

Po Nagar

West Lake

Saigon Basilica

War Remnants Museum

Independence Palace

Temple of Literature

Ho Chi Minh Museum

Saigon Central Museum
Thailand
This country is everyone's favorite place to visit especially for the LGBT community as they wholeheartedly accept people from the said community and they also offer some of the best surgeons for transgender people who wants to consider undergoing sex change etc. Thailand is also famous for its wonderful temples that you may visit. The food in Thailand is also one of the reasons why this country never loses its visitors for years.
Here are the best tourist spots in Thailand:
Grand Palace

Khao Yai National Park

Jim Thompson House

Elephant Nature Park

Wat Arun

Phi Phi Islands

Sanctuary of Truth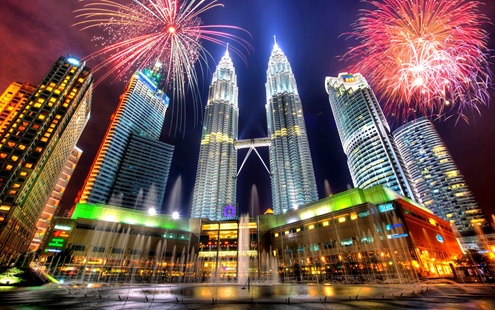 Malaysia
As per Wikipedia, Malaysia is a Southeast Asian country occupying parts of the Malay Peninsula and the island of Borneo. It's known for its rainforests, beaches, and mix of Malay, Chinese, Indian and European cultural influences. Malaysia is considered as a federal monarchy and it is also one of the most visited countries in Southeast Asia because of its famous Petronas Towers!
Here are the places you can visit in this beautiful country:
Petronas Towers

Bukit Bintang

KL Bird Park

Kek Lok Si

Mount Kinabalu

Islamic Arts Museum

Langkawi Cable Car
Southeast Asia is definitely a must visit because you will not only enjoy the food and tourist spots, you will also enjoy the company of people as the people there are friendly and very welcoming to other nations.
Author bio:
Mark Aldrin Hipolito is a daytime writer for Holiday Inn Parramatta, one of Australia's modern and luxurious hotels in the suburban district. Mark Aldrin gives hotel tips and hacks to help people make the most out of their vacation.