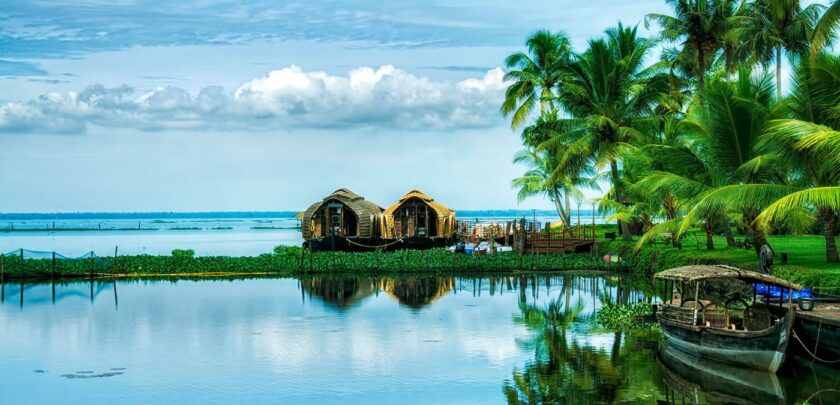 Kerala is impregnated with nature, beauty, tranquility and serenity. No wonder it has won the accolade of being "God's own country". If you haven't yet had the chance to drench yourself in the beauty of this southern Indian state, you should book domestic flight tickets to Kerala right away. You can book cheap domestic flight tickets online with Jetstay.com, to avail fabulous deals, discounts and offers. For those who travel frequently, budget is always a concern. The itinerary has to be planned in a way that it suits your travel aspirations, budget and convenience. Here's how you can plan a budgeted trip to Kerala that'll let you tour around the state without burning a hole in your pocket.
1. Do not travel during the peak season
The ideal time to visit Kerala is within the period of September to March. However, this is when traveling within Kerala is exorbitant. Not only that, the state is buzzing with tourists during that period. Every tourist destination you head to will be over-crowded. You may not be able to enjoy the beauty that Kerala is during the peak season since you'll keep rushing from one place to the other. It therefore is a great idea to travel during the period of March to September. It may be hot during the months of March, April and May, but given the greenery of Kerala, the heat wouldn't be as scorching as it is elsewhere. Kerala is stunningly beautiful during monsoons as green gets greener. Nature is at its peak during monsoon and wouldn't disappoint you at all. So you may book domestic flight tickets online with Jetstay.com, preferably during the off season.
2. Plan your itinerary wisely
Sure you want your trip to Kerala to be a comfortable and peaceful one, you should have your itinerary planned in advance, and wisely so. Kerala is a huge state and there are myriad places to explore; make sure you don't miss out on any of them. Alleppey, Cochin, Munnar, Thekkaddy and Thiruvananthapuram are the cities with major touristy attractions. You may choose to commence your trip with Cochin where Cochin Fort is the major touristy attraction, apart from several other scenic places. A night in Cochin should suffice. You can then head on to Munnar which is naturally abundant and relaxing. A two-night stay there should relax you and leave you energized for the rest of your trip. You can proceed on to Thekkaddy where you can enjoy going to the wildlife sanctuary, boat rides, walk in the parks, etc. One day at Thekkaddy is enough to tour around the city. Then at Alleppey, you may live in a house boat and enjoy being amidst water for a night. Finally, move on Thiruvananthapuram, where on the first day you can have a calm, quiet day by the beach. On the second day you can go ahead and explore Kanyakumari by the day. At night, rather than booking a room in one of the hotels, book domestic flight tickets to wherever you hail from. So 7 days, 6 nights in Kerala is a plan that'll help you tour through the state comfortably, whilst taking care of your budget.
3. Eat local
You'll have to develop a taste for South-Indian food, if you haven't already, because that's what you'll find there, well more often than not. You may, for the sake of convenience, book rooms in hotels that offer meals. But that wouldn't be a good option is cost-saving is what you're looking at. You should prefer eating at local restaurants that will serve tastier, yet cheaper delicacies. If you've packed enough dry snacks for the trip, your hunger pants will be taken care of; and your budget too!
With these tips and tricks in mind, your bank account will surely thank you! But your major saving, of course, comes with booking cheap flight tickets to Kerala. So without wasting any time, anymore, book domestic flight tickets to Kerala and avail the best of deals and offers with Jetstay.com. A budgeted trip to Kerala will leave you with enough to spend on a trip to another destination. Wanderlust, like never before!