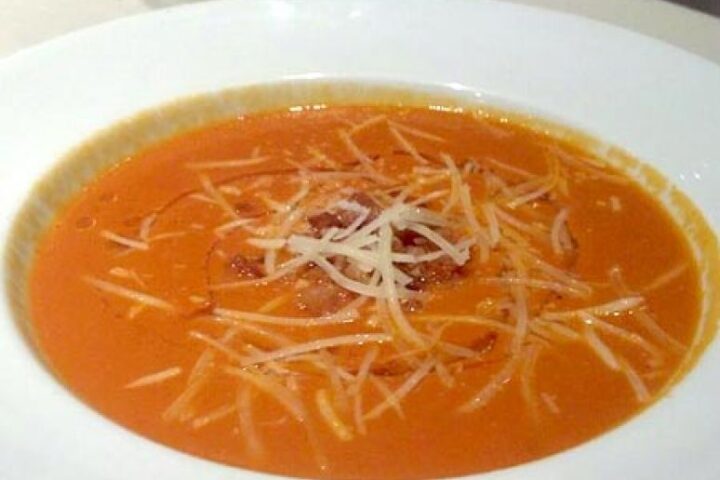 There is a saying troubles can be taken easier with soup than without soup. Soups can be prepared faster and easier with even left over vegetables in the cabinet. Soups preserve the nutrients available in the vegetables and less spicy soups are advised to be consumed to regain health and stamina and to fight minute hunger in the gap between two meals. The soups are great starters and the best option for a diet meal or dinner. Soups are great energizers and have rich water content which help to stay longer and feel full. Consuming soups before a meal helps to avoid over eating.
Tomato soupis one of the most popular vegetable soups, and you can find recipe of tomato soup in hindi also. Along with tomato soup, you can try other soups alsothis winter to fulfil craving of novelty in cooking. Indian and international cuisines discovered mind blowing combinations for preparing soups that are healthy and delicious.
Beetroot and coconut soup is the healthy and easy one to be tried even with left over vegetables. This is a best option for vegan diet and good for anaemic patients. This is a lovable dish with flavours of beetroot, coconut milk and lime.
Spiced spinach soup with paneer croutons is a traditional Indian soup served with paneer crouton balls tempered in chat masala and seasoning with mustard seeds, coriander and turmeric. This soup will be surely loved by kids who dislike leafy vegetables.
Low fat French onion soup is an everlasting world class soup. It is a low fat soup prepared with olive or canola oil.
Charred eggplant soup with Smokey flavours is a delightful dish in the winter to curl up with. The tomatoes, spices, onions and hung curd make an odd but delicious combination.
Cucumber soup blended with goodness of yoghurt satisfies your crave for enjoying a new kind of delight. This goes awesome with mint toppings and icy serving.
Kidney beans and pasta soup is almost fat free and gets a traditional touch when served with tamarind and tomato sauce. This is a high protein soup useful for weights regain and gain lean mass. This is a mouth-watering combination of kidney beans, veggies and pasta.
Alooaur do pyaazkashorba is a native form of soup which includes smoothed potatoes, turnips and green onions with finishing of cream and mild spices. This one is a favourite for kids.
Broccoli and cheddar soup is a delicious and healthy soup with goodness of mashed broccoli, cheddar cheese and butter with nutmeg and pepper topping. This is a perfect starter for winter dinner.
Roast pumpkin soup blended with combination of honey and oven roasted pumpkin makes a comforting bowl. The cream topping makes it delicious and healthy soup loved by kids and elders.
Chicken ball and spinach soup makes the delicious combination of spinach and chicken topped with roasted cheese balls may be a fatty meal but rich in protein content and is helpful to gain lean mass and reduce hunger between the meals.
Enjoy soup of your taste out of these available options any time during the day.