Traveling truly helps in opening our eyes to other country's culture and tradition; as well as dig deep with our own. Traveling allows us to experience more of what life has to offer and lie those moments the best we could—it opens a lot of incredible experiences we wouldn't otherwise have if we hadn't traveled.
A fun and exciting way to immerse in other cities' and countries' culture? Go to their festivals! You're familiar of Coachella, Glastonbury, Burning Man, and other festivals from other countries, aren't you? Why not go there or any other festivals and enjoy the time of your life partying with people from different backgrounds?
Plan your next travel checklist for 2017. Aside from Coachella and Glastonbury, don't forget to include our suggestion of festivals (among many others around the world!) to celebrate and enjoy:
Boryeong Mud Festival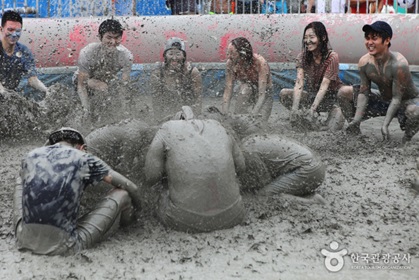 Image source: Korea Tourism Organization
When: July; annually
Where: Boryeong South Korea
Who knew mud can be good for your skin? Well, that's why a South Korean cosmetics company supplemented a launch of beauty products which contained main ingredient from Boryeong mud flats.
If you're still skeptical about it and you just so happen to be in South Korea or planning to visit to in the future, you might as well want to join Boryeong Mud Festival as it was implemented to wee prospective customers and try out the benefits of the special mud. So yes, do expect to get dirty and down on the ground for there are mud slides, mud pools, and the likes around. Get fun on the mud with live music and fireworks as well!
Holi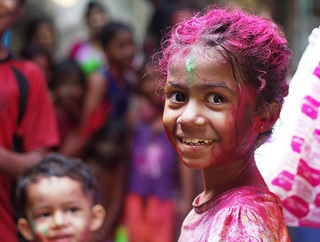 Photo by Himanshu Singh Gurjar, via Unsplash
When: March; annually
Where: celebrated by Hindus worldwide
Where would you want to be to celebrate the Festival of Colors, popularly known as Holi? Bring your own dye and splash pops of brightly coloured powder and paint!
Traditionally celebrated in India and Nepal, the festival has worked its way in different regions, celebrated by Hindus joined by other friendly nationalities. The festival is welcomed with a bonfire then a "free for all" fiesta. There will be lots of singing, dancing, and throwing colors at everyone so be sure not to wear your best clothes.
The Rio de Janeiro Carnival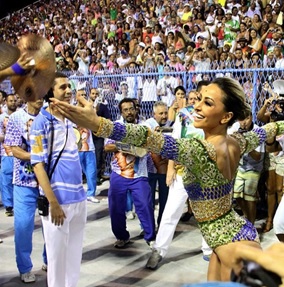 Photo by swingueira_vilaisabel, via Instagram
When: February 24 to March 1, 2017
Where: Rio de Janeiro, Brazil
One of the most popular festivals around the world that lots of people from different countries flock to to celebrate it is Rio de Janeiro—actually, it's the biggest carnival in the world. Millions of people attend the festival to see its stunning parade lined with floats, dancers, and revelers.
Dia de los muertos (Day of the Dead)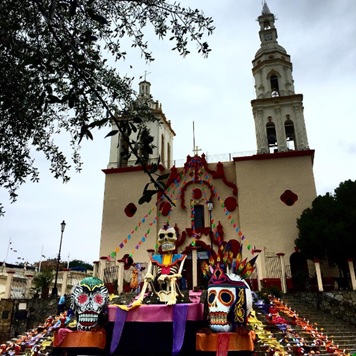 Photo by xayita, via Instagram
When: 31 October 2017; annually
Where: Mexico and around the world in other cultures
Also celebrated in other cultures, Mexican holiday, Dia de los muertos, brings family and friends together as they remember and pray for their loved ones who have died. Hence, the festival name.
The festival celebrates All Saint's Day; remembering those who have passed. With this, families and friends honor the deceased by preparing those of the dead's favorite foods, building private altars, visiting graves and offering sugar skulls, marigolds, and the likes as gifts. Don't get it wrong for being dark and dull, it's actually a colorful and meaningful celebration remembering those who departed.
Gay Pride Parade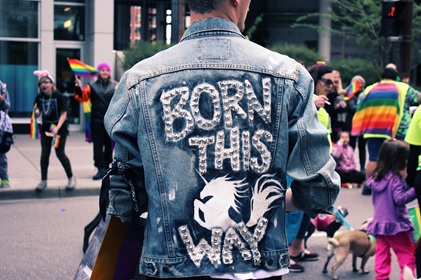 Photo by Levi Saunders, via Unsplash
When: Annually
Where: Celebrated worldwide in other cultures
Year after year, more and more regions around the world take time to join Gay Pride Parades from Canada to San Francisco, and other parts worldwide. As a supporter, member, and ally of the LGBTQ community, this should go on your bucket list of festivals to celebrate.
Tomorrowland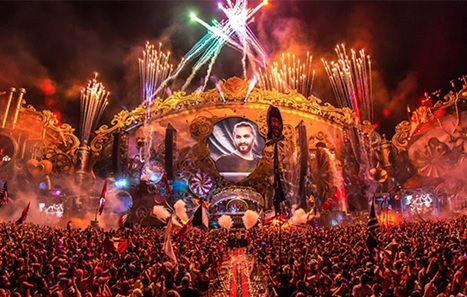 Image source: Festicket
When: 21-30 July 2017
Where: Boom, Belgium
Tomorrowland is one of the largest electronic dance music (EDM) festivals around the globe. It is joined by people from other nations and they all come to Belgium to celebrate music and dance the day (and night) away. If you're a lover of EDM and music festivals, you should come join Tomorrowland.
Which of these we've shared goes to your bucket list? We'd like to know the other festivals on your list, share it with us!