In the middle of rocketing temperatures and scorching heat, people in Delhi always have the desire to head to a serene place. During hot summer days, they look for ways to quench their heat. So, they head to water parks and amusement parks in Delhi.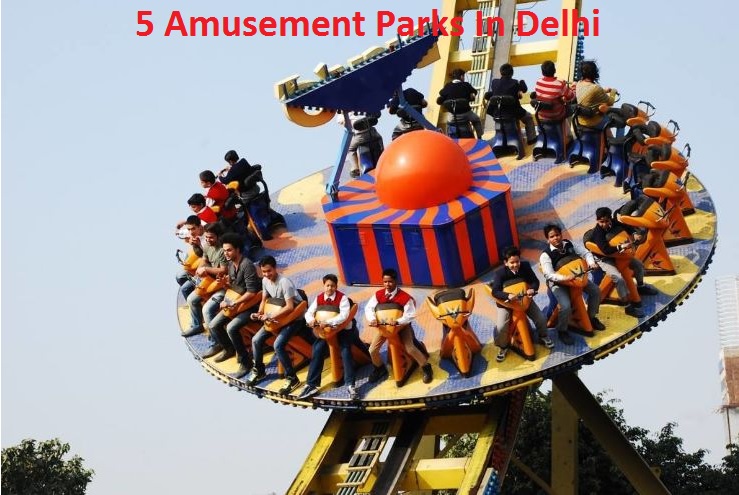 Delhi is the home for some of the marvellous amusement parks that will help you spend your summer. You will get the best fun and excitement with your family and friends in these parks. Moreover, the water zone in the amusement parks and also the water parks in Delhi will help you beat the heat.
With these things said, it is time for you to explore the top 5 such parks in Delhi:
Just Chill Water & Fun Park:
This park is located in the Main GT Karnal Road, Near GTB at Memorial Delhi at New Delhi. This water park is open on all days from 10 am and closes at 7 pm. For children below 2.9 feet height, the entry is free.
The park offers different packages to book tickets for schools, corporates and also other institutions. Room packages are also available for a couple, who wish to spend their time from 12 noon to 12 noon or they can choose to spend time from 10 am to 7 pm.
Adventure Island:
This is a family-friendly theme park with attractions like green and jungle maze, boats and rides, water coasters, etc. This park is located opposite Rithala Metro Station at Rohini in New Delhi. Now, they offer stag entry for group entry and for fresher party group booking at attractive costs.
The jungle maze is something that should never be missed at this park. There are rides for adults, water rides, rides for kids and families and also other paid attractions at this great amusement park.
Splash The Water Park:
Located in Alipur in New Delhi, this amusement park has pools, water slides, and rides. The attractions available in this park make it a family-friendly recreation park. This park finds a place in the best Delhi water parks list.
This North-Delhi water park is spread over an area of 5 acres of land. It is located at the Main GT Karnal Road. For those, who wish to get out of the pressures of busy life, they can choose this park. The entry is free for kids below 2.9 feet of height. The park operates from 1st March to 10th December each year. Water rides open from 10 am every day and they operate until 5 pm. The amusement rides timing is 5 pm to 7 pm every day.
Appu Ghar:
Appu Ghar was inaugurated by the past Prime Minister of India Shri Rajiv Gandhi on the 19th of November 1984. This was done to commemorate the 1982 Asian Games. The Appu Ghar Amusement Park is located in Rohini in New Delhi.
At Rohini, the amusement park is spread over 62 acres of Amusement Island and metro walk. The amusement park hosts dance, acrobat, magic show and live stunt show to enthral the visitors. This amusement park is from a company that has been called as the Father of Indian Amusement Industry.
Fun N Food Village:
This amusement and water park is located in Delhi that permits for a fun-packed day for families. This village is built under the flagship of the Polo Group of Companies. She offers the largest water channel spread over 400 feet called as 'Lazy River'.
The water park is open on all days from 11 am to 7 pm, while the amusement park is open from 4 pm to 7 pm. School, college/institution, and corporate event packages are offered in this village.
Conclusion:
From this Delhi Water Park list, not just people in Delhi, but also those visiting Delhi on a vacation can get the best entertainment and excitement at these parks. They can make their visit to the national capital more meaningful with a visit to one of these top parks in the city.